group Single Pool Operators
[ATLAS] AtlasStakePool
Pool ID:
pool1u6kpt8hgqcm596kukj97ghefmxn8ks2cgwg8qqe0gtgscnufk5p
(e6ac159ee8063742eadcb48be45f29d9a67b4158439070032f42d10c)
Shouldering the Decentralization of the World
Estimated Blocks in Whole Epoch
Welcome, and thank you for your interest in Atlas Stake Pool!
Who are we?
We are a dedicated team of two that fell in love with Cardano's vision for a better world for all of us. At Atlas Stake Pool, the knowledge and experience of both the science and arts worlds are combined and work in harmony to deliver the best for our pool.
The technical aspects are covered by a degree in engineering and an education in computer science, and the marketing and communication aspects are assured by a degree in fine arts and extensive experience in the digital marketing industry.
What's our motivation for running a stake pool?
The vision behind Cardano is truly inspiring and we at Atlas Stake Pool wholeheartedly support a world that gives everyone a fair shot at succeeding in life—being in charge of one's own identity, having access to the world of finances, and participating in free and fair elections. We want to do our part to strengthen the network and make Cardano the most resilient and decentralized financial operating system on the planet. We believe in the bright future of Cardano and feel pride and a sense of accomplishment in working towards this dream.
Why stake with ATLAS?
By staking with ATLAS you can be assured that your rewards generation is in capable hands. As a Cardano stake pool operator from day one, we have a flawless track record of which we are very proud. Our pool has not had a single malfunction or issue to this date. For our setup, we use the industry leader in server systems (AWS), which allows us to utilize all of their benefits—backup power supply, first grade network connectivity, and state of the art firewall security implementations.
We show our commitment to the project with a high 500,000 ADA pledge. Our priority is to strengthen the health of the Cardano ecosystem as a whole. We are strong and vocal supporters of decentralization and believe that the whole community will benefit greatly from having strong independent pools running the network. By staking with us you'll not only get excellent rewards, but you'll also be doing your part to actively decentralize the network, which will in turn facilitate the success of Cardano as a global financial operating system.
What's our contribution?
Bringing the world of decentralized finance into the public eye is the challenge of our time if we want to create a better and more fair world for future generations. This is why, in addition to operating our pool, we are an active part of the Cardano community discussion with a focus on education and growth. We do this by helping other stake pool operators with technical challenges, interacting individually with people seeking advice, and by producing educational content for newcomers to the crypto space.
For a maximal reach we are actively spreading the message on our social network channels on Twitter, Reddit, Facebook, Instagram, and Telegram.
How can you stay in contact?
We provide detailed epoch updates every 5 days on our telegram channel: t.me/AtlasStakePool.
If you'd like more interaction with us or other ATLAS delegators we invite you to join our group chat: t.me/AtlasStakePoolChat.
For other more private inquiries feel free to write to us directly: [email protected].
For a general overview of our operation you can check out our homepage AtlasStakePool.com.
We are looking forward to welcoming you to the ATLAS community. :)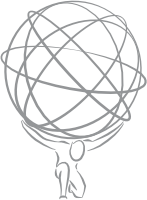 ---
This page was created by verified pool owner. The content is not created by ADApools. In case of incongruity, please contact us.
Performance